Are You a Part of The Hottest Real Estate Markets?
If you have been waiting for the time when the market is at it's peak - the time is now! The market is on fire, and we have not seen property values increase this fast in the last several years. Multiple offers, bidding wars, and stiff competition are making home sellers achieve their financial dreams!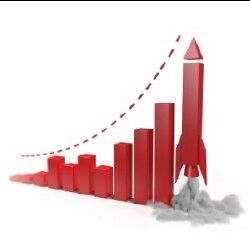 Recently the Orange County Register listed Orange County, California in the top 5 fastest growing areas in the nation. You can find the article here: OC Register Reports Orange County in Top 5 Fastest Growing Cities in Nation
Trulia reported similar findings, "The markets in Orange County and California are significantly brisker than the U.S. average. Nationwide, 40 percent of listings disappeared within two months, up from 38 percent a year ago, Trulia reported.
Eight of the nation's 10 fastest-moving markets are in California, according to the Trulia report."
Per Steve Thomas of ReportsonHousing.com, "The Orange County housing market is currently hot and favors sellers," Thomas said. "The hotter the price range and market, the sharper a buyer's pencil needs to be."
We are certainly seeing that come to fruition! What is equally amazing is that the homes being put on the market have been upgraded and are in a model quality condition.
While the articles focus on Orange County we are feeling a similar surge in the Inland Empire area. As affordability in Orange County gets harder and harder to find, home buyers will seek more affordable areas like Corona or the Riverside areas. As you can see by this graph that the Active Inventory is decreasing while home sales are increasing further illustrating the tight market we are entering.
Recently we have been contracted to do a more extensive study on the housing market, and are looking at properties to watch over the next year. If you would like to be a part of this FREE study, you can enter your information here: Find Out What Your Home Is Worth . We will complete a broker price opinion and update it monthly, quarterly, and annually - this information will be provided to you for free with no cost or obligation.
What is your feeling on what is happening in real estate right now? Share your comments below. In a sellers market, how does a buyer compete to buy their dream home? Our next article will be addressing this topic! Stay tuned!