Sold for $50,000 More Using Our Value-Driven Approach
Recently we met with James and Kadeja Hodge, upon arriving at the home, I was happy to see that the home was already in good condition. We completed our diagnosis of the property and put together a list of recommendations - most that cost very little to complete.
James and Kadeja understood and trusted us and our methods. They completed everything on the list of their to-do items. We also discussed our scientific staging and scheduled the photography to be completed, etc.
We then reviewed our market report that we completed. The model match to their home sold for $300,000. The most recent comparable properties were the highest at $328,000 at 400 square feet larger than their home. I further researched homes with large yards and pools, in the condition of ours and I found that there were no homes on the market that compared. Knowing that supply was non-existent, and that we were having a very hot summer, we discussed putting their home on the market now. When I explained my reasoning James and Kadeja weren't quite ready for that. After discussing our strategy to find a buyer that will purchase for top dollar, we ended up in agreement and went to work.
These are some photos of the model match to our property that was listed at $299,900 taken directly off of the MLS compared to our listing.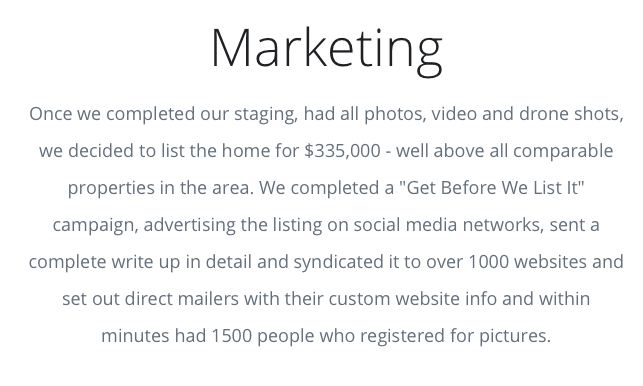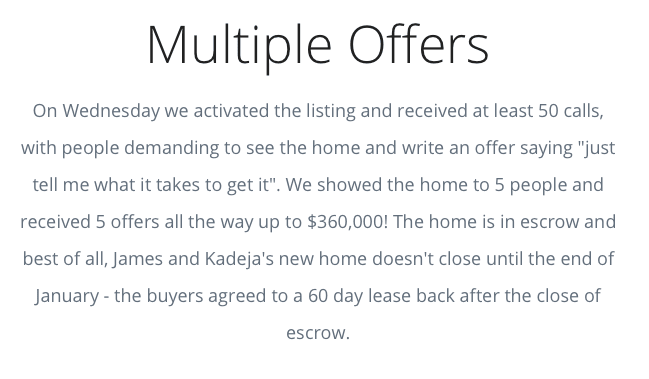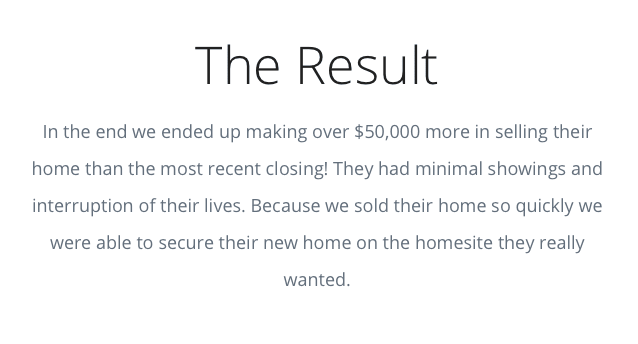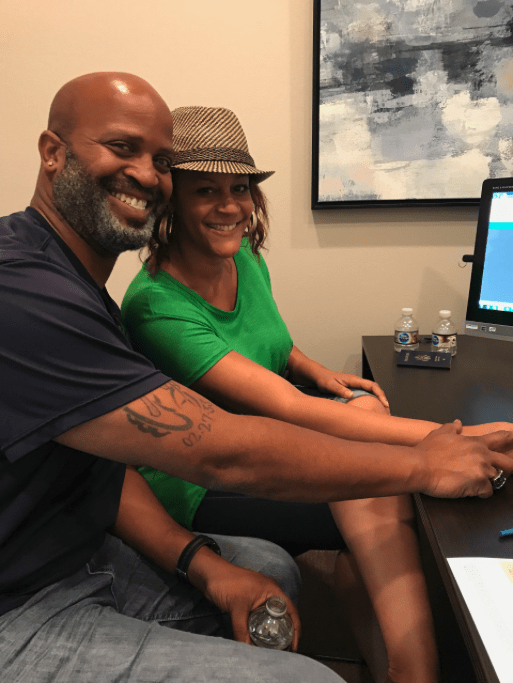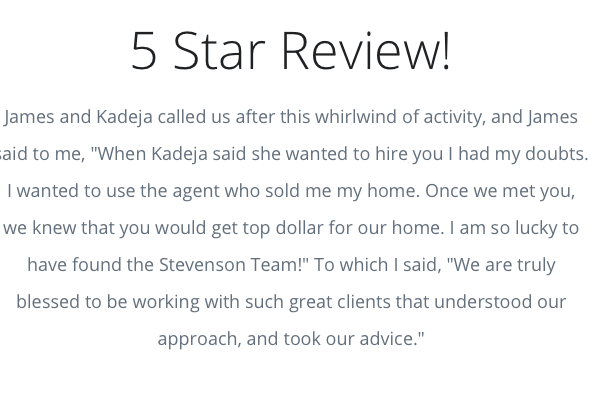 If you would like to learn more about our Value-Driven Approach please click HERE.
---