The Word For The Year - STRENGTH
We have had an amazing year of ups and downs - and we emerge better and stronger than we have in a long time.
Mark's leg remains unchanged with his DVT (Deep Vein Thrombosis) but he seems to be learning to live with it and accept it with each passing day and thriving. My Mom (who has been battling Stage 4 Breast Cancer) has gone into remission. Those 2 things are worthy of huge celebration! We wrote a book about real estate (I still can't believe I can say "author" - it just feels weird), and we hit some pretty high metrics this year. Our daughter went off to college, and while the 1st semester was difficult she got good grades and is enjoying a good break. Caleb, regardless of his disability, is fearless and doing well in school and is on the honor roll!
Our team is still mighty with Mark, Christina and myself, but as we start 2017 we realize we needed someone to help fill a void. We would like to take our business in another direction. Sure our main focus will be helping buyers and sellers with their real estate needs, but we want to do more. We are launching our podcast to focus on local businesses and the messages they want to share. Ours will be the YorbaLindaBreaAdviceGivers.com. However, we are ready to go but can't take away from our real estate business to do all the organization to help plan it effectively. We needed help. So we are expanding!
We decided to add Kristy Magarian as our Executive Operations Coordinator to our team, and we are thrilled! In her roll she will be coordinating the podcasts and help with outreach for charities. We have some very lofty plans for her this year, and so don't be surprised if you hear from her.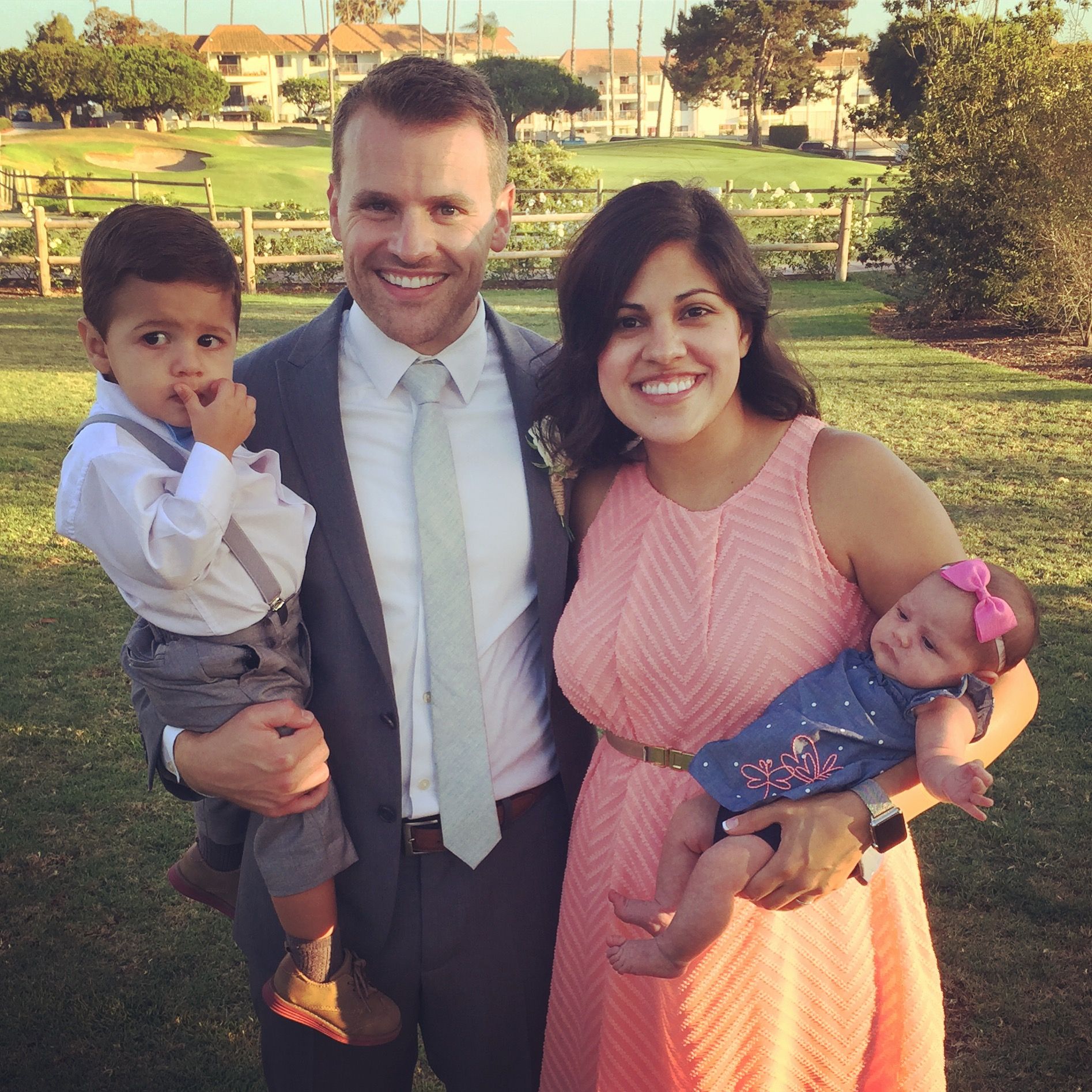 Kristy comes to us with a heart for giving. She recently left her job at Wells Fargo where she worked as a customer service manager for over 10 years. Kristy is transitioning to working from home, and she has her hands full with 2 little ones under the age of 2 years old.
Passionate about organization, attention to detail, learning new things, and getting to know people, Kristy is enthusiastic about her new role as a Executive Operations Coordinator where she gets to put those passions to good use.
Kristy loves to be involved in her community. She has a huge heart for volunteering and has logged a minimum of 100 personal volunteer hours a year over the last 7 years. This desire for volunteer work began while she was finishing up her Bachelor's Degree at Cal State Fullerton in 2009. What started out as a class project, at a local food bank, sparked a need to find volunteer opportunities regularly.
We just knew that Kristy would be the perfect fit for this roll and for the opportunity to help serve others! We love small businesses and helping them succeed with their message. We also want to help those less fortunate - the people struggling to put food on the table and a roof over their heads! Stay tuned for more information in the upcoming months.
If you have a small business you would like to have interviewed then please contact Kristy directly at [email protected]. She will get in touch with you for scheduling your podcast - and best of all it is at no cost to the business. We want to serve and give businesses an opportunity to thrive as well as share their message. To learn more about our Podcast - please visit: www.OurPodcastGuestBooking.com.
We wish you and your family a wonderful 2017, and look forward to connecting with you soon!