Recently we met with James and Kadeja Hodge, upon arriving at the home, I was happy to see that the home was already in good condition. We completed our diagnosis of the property and put together a list of recommendations - most that cost very little to complete.
James and Kadeja understood and trusted us and our methods. They completed everything on the list of their to-do items. We also discussed our scientific staging and scheduled the photography to be completed, etc.
We then reviewed our market report that we completed. The model match to their home sold for $300,000. The most recent comparable properties were the highest at $328,000 at 400 square feet larger than their home. I further researched homes with large yards and pools, in the condition of ours and I found that there were no homes on the market that compared. Knowing that supply was non-existent, and that we were having a very hot summer, we discussed putting their home on the market now. When I explained my reasoning James and Kadeja weren't quite ready for that. After discussing our strategy to find a buyer that will purchase for top dollar, we ended up in agreement and went to work.
These are some photos of the model match to our property that was listed at $299,900 taken directly off of the MLS compared to our listing.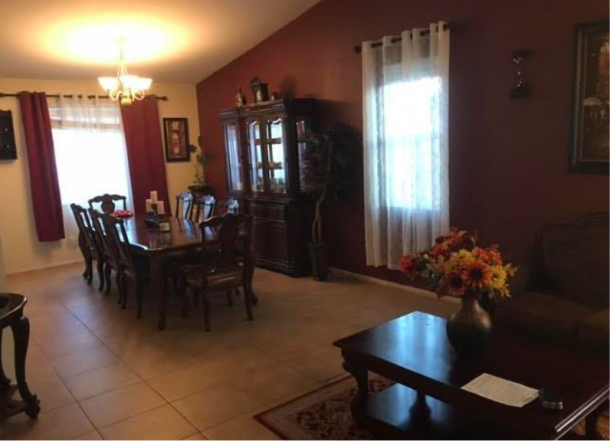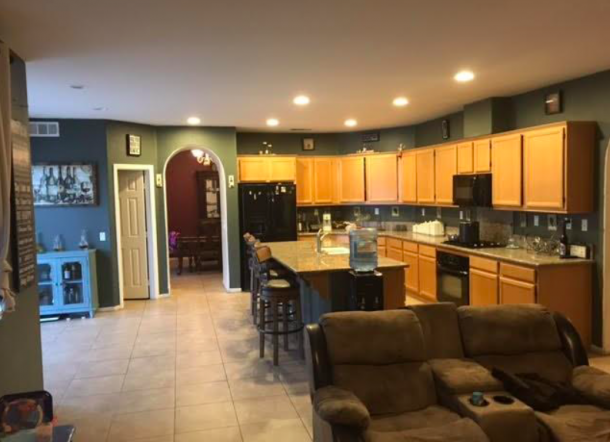 The angle is wrong and it looks cluttered
Notice the can still in the cup holder of the sofa.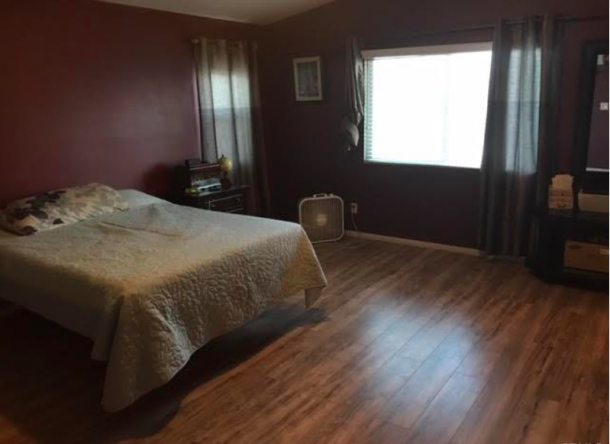 Extremely dreary
Even a fan still on the floor.
Our Photos:
Notice how light, bright and airy they are? Makes it more open and spacious welcoming potential buyers to come take a look!
Marketing
Once we completed our staging, had all photos, video and drone shots, we decided to list the home for $335,000 - well above all comparable properties in the area. We completed a "Get Before We List It" campaign, advertising the listing on social media networks, sent a complete write up in detail and syndicated it to over 1000 websites and set out direct mailers with their custom website info and within minutes had 1500 people who registered for pictures.
Multiple Offers
On Wednesday we activated the listing and received at least 50 calls, with people demanding to see the home and write an offer saying "just tell me what it takes to get it". We showed the home to 5 people and received 5 offers all the way up to $360,000! The home is in escrow and best of all, James and Kadeja's new home doesn't close until the end of January - the buyers agreed to a 60 day lease back after the close of escrow.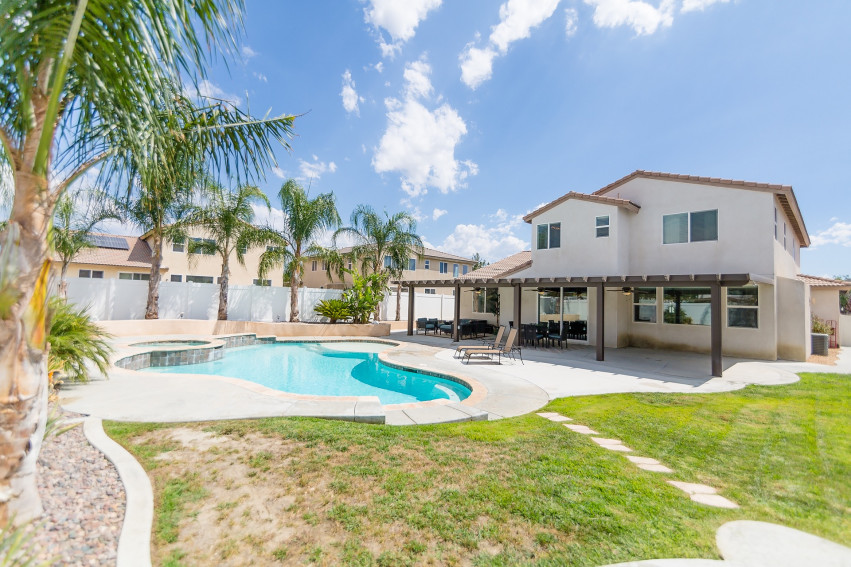 The Result
In the end we ended up making over $50,000 more in selling their home than the most recent closing! They had minimal showings and interruption of their lives. Because we sold their home so quickly we were able to secure their new home on the homesite they really wanted.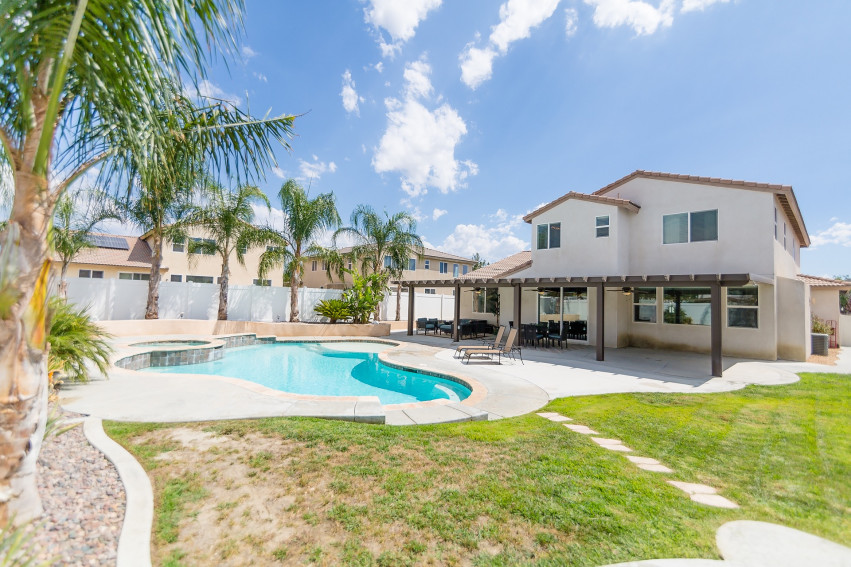 5 Star Review!
James and Kadeja called us after this whirlwind of activity, and James said to me, "When Kadeja said she wanted to hire you I had my doubts. I wanted to use the agent who sold me my home. Once we met you, we knew that you would get top dollar for our home. I am so lucky to have found the Stevenson Team!" To which I said, "We are truly blessed to be working with such great clients that understood our approach, and took our advice."